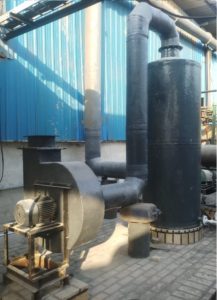 Product Details:
| | |
| --- | --- |
| Inlet Gas Speed | 17-23m/s |
| Gas Temperature | 50-80 Degree |
| Resistance | 1200Pa |
Backed by rich industry experience and market understanding, we are involved in offering a wide array of Venturi Scrubber to our valued patrons.
Details:
A Venturi Scrubber is designed to effectively use the energy from the inlet gas stream to atomize the liquid being used to scrub the gas stream. This type of technology is a part of the group of air pollution controls collectively referred to as wet scrubbers.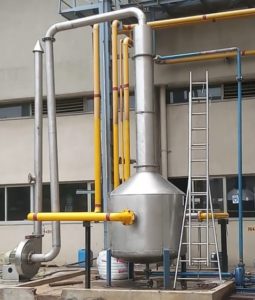 Product Details:
| | |
| --- | --- |
| Material | FRP, CI |
| Grade | Semi-Automatic |
| Usage | Industrial |
Riding on unfathomable volumes of industrial expertise, we are providing a broad array of Wet Scrubber.
Details:
Wet Scrubbers are effective air pollution control devices for removing particles and/or gases from industrial exhaust streams. A wet scrubber operates by introducing the dirty gas stream with a scrubbing liquid – typically water. Particulate or gases are collected in the scrubbing liquid.